In an attempt to make this as complicated as possible, a couple titles have two editions. This means that it's possible that the edition you find (usually the Kindle edition) will have a different cover. But be not dismayed, dear reader, the swash-buckling content is just the same. Also, it's proper for me to let you know that purchases made via the Amazon links provided may yield me, the pauper writer, a very small percentage (very small) for my efforts.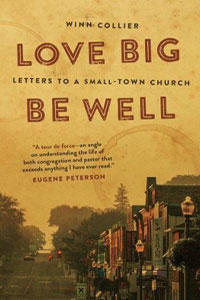 My first novel digs into the life of Jonas McAnn, a pastor in a small Virginia town. It's an epistolary novel, the story told via letters Jonas writes to his congregation. Purchase Love Big, Be Well: Letters to a Small-Town Church via
Amazon, Hearts & Minds Bookstore or your favorite local bookseller.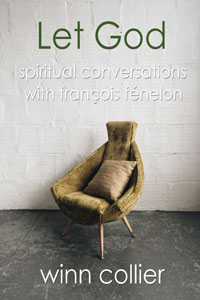 After the upheaval of fatherhood and a rough stretch in our marriage, I recognized a hunger for a wiser, older guide who knew how to walk in the world with courage and laughter. These letters between Fenelon (a 17th century French bishop) and his younger friends resonate with my own soul-wrestlings and let to my second book. The original edition was published by Paraclete Press; new edition by Dirty Paper Press. Let God: Spiritual Conversations with Francois Fenelon
 is currently only available via Amazon.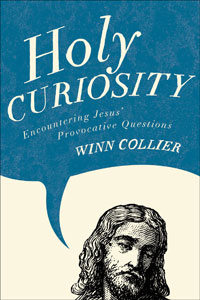 It's remarkable how many times in the gospels Jesus, rather than providing an answer, asked a question. Jesus, it seems, regularly aimed for a conversation. Centering on 9 questions Jesus posed, I hear these queries anew–and see where they will take us. Holy Curiosity: Encountering Jesus' Provocative Questions
 is currently only available via Amazon.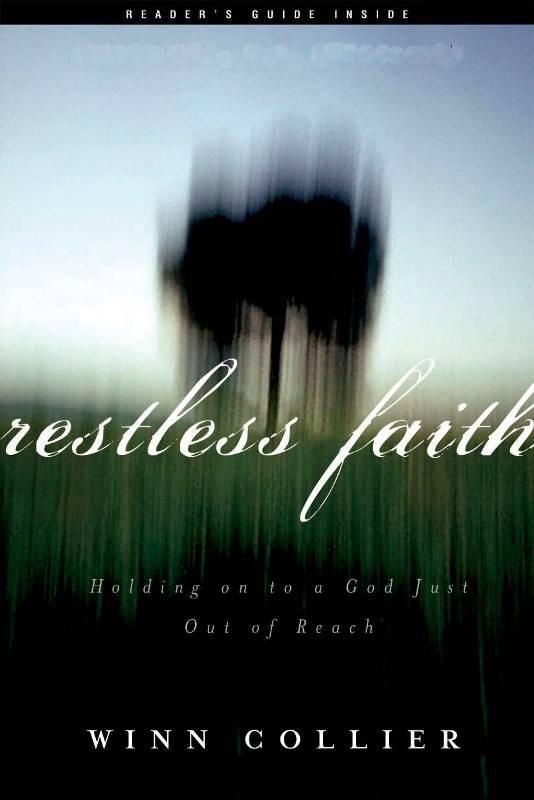 My first solo book (NavPress) took shape as I began to reckon with my stumbling, off-kilter faith. My well-managed assumptions about God ran headlong into strange graces: suffering, disappointment, doubt, fear – and then a tender yet hard-scrabble prophet named Malachi. Restless Faith: Hanging On to a God Just Out of Reach
 is currently only available via Amazon.

I've edited or contributed to several other works. You may be able to find them if you scour around at rummage sales.